Page Real Estate Team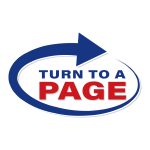 The PAGE REAL ESTATE TEAM has joined our brokerage of Real Estate professionals. Jean, Randy and Debbie are deeply rooted in Niagara and come to us with an abundance of experience in the Real Estate industry.
Jean is the founding member of the Page Real Estate Team. For over 25 years, Jean has established herself as a hard-working, competent, energetic professional and is enjoying a wonderfully successful real estate career. She gives no fancy promises – only a guarantee that you, the client, will receive intelligent, current market information with courteous and confidential service.
Randy, who joined forces with his Mom in 2006, is the driving force behind the Page Real Estate Team. Your real estate needs are what is most important to Randy and he is dedicated to giving dependable, considerate and confidential service at all times. Together with his mother Jean, and his wife, Debbie, the team offers well over forty years of vigorous real estate experience that is always designed to ensure complete customer satisfaction.
Debbie, the branding and marketing power behind the Page Real Estate Team, brings her passion for real estate and extensive administrative skills to round out the team. Debbie enjoys assisting buyers and sellers make intelligent, well-informed decisions in their property transactions. Her wealth of knowledge, strong work ethic and dedication to her clients are an invaluable asset to the respected "mother & son team".
The Page Real Estate Team's commitment to you remains the same: "Your real estate needs are most important to THE PAGE REAL ESTATE TEAM and we will dedicate our time & energy into giving you the most dependable, considerate & confidential service."
Turn to a PAGE for all your Real Estate needs. Jean, Randy & Debbie can be reached through the BOLDT Realty Inc. office at 289-362-3232 or stop in to see them at the NEW Boldt office located